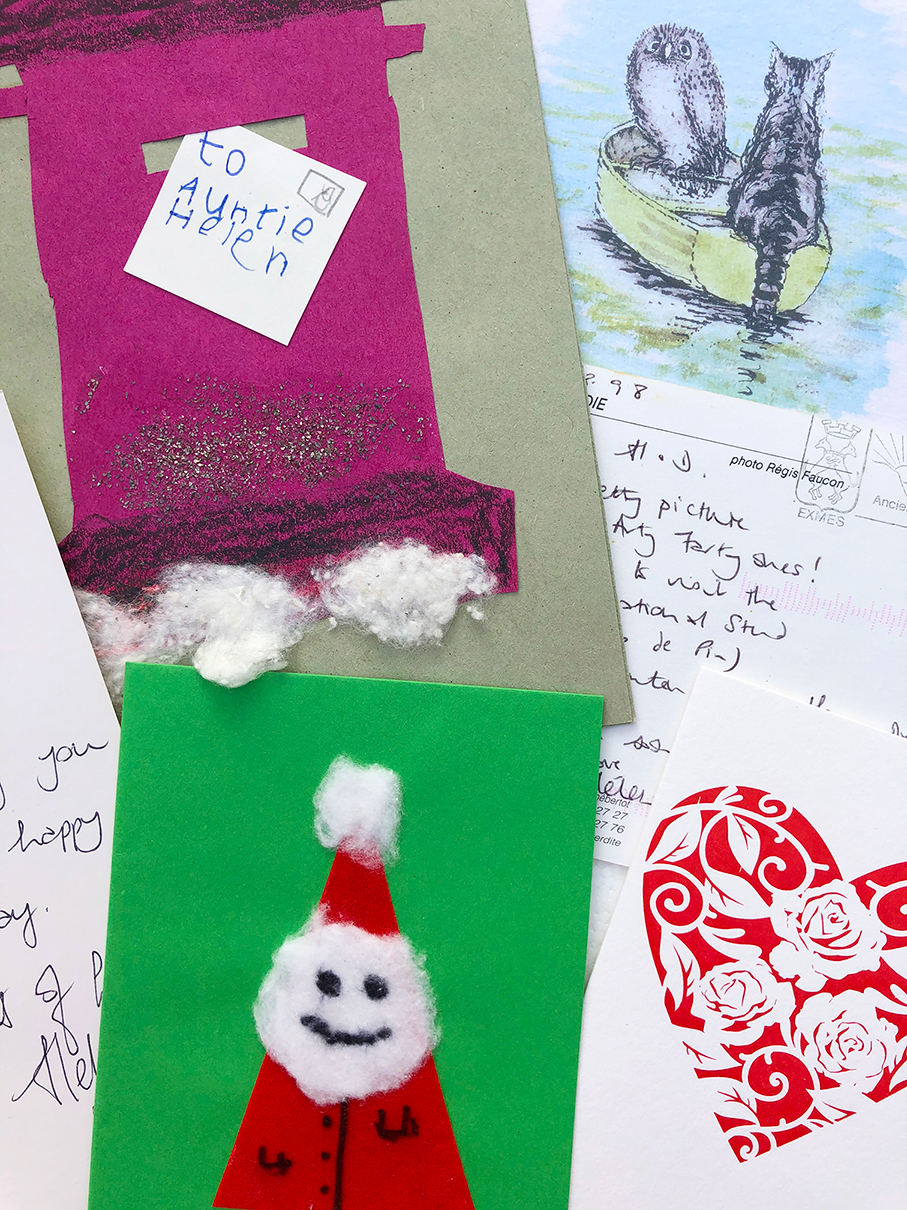 During lockdowns, we've learned that the virus has far-reaching consequences beyond the threat to our physical health.
In March, confined to my home village, I really wanted to do something to help people who might be feeling lonely, isolated and afraid.
So, I decided to distribute free packs of our greeting cards to every household in the village with a little note encouraging people to write a note to anyone they knew who needed a friendly word to cheer them up.
I wasn't sure how this would go down. I needn't have worried. The response was overwhelming. I received handwritten notes of thanks through my front door, people shouted their thanks across the street to me as I walked to our allotment, and there were dozens and dozens of thank you messages on our village Facebook page.
Writing to each other, by which I mean proper handwriting, is scientifically proven to boost people's mood, so I hope my modest gesture will have radiated happiness to people far beyond the village.
"Scientifically proven?" I hear you ask. Yes indeed. Cognitive neuroscientist and psychologist Dr Lynda Shaw measured the emotional activity in the brains of volunteer women as a result of receiving a handwritten greeting card. The results clearly showed a more positive response to handwritten letters and cards compared with electronic messages.
That's worth bearing in mind as Christmas is approaching. Yes, it's time for the annual ritual of sending Christmas cards. Exchanging cards is tangible proof of a real link between people, whether that is a powerful family tie or an old casual friendship with someone you met on holiday years ago.
By contrast, an electronic card or a round robin printed newsletter is soulless and is likely to be received by some people as almost an insult. Why is that? Part of the answer is that when you go to the trouble of choosing a card and handwriting a personalised message in it, there's proof that you care.
There's something about handwriting, isn't there? Nowadays, it's only through Christmas cards, birthday cards and the occasional postcard from holidays that we see the handwriting of family and friends.
And have you noticed how the handwriting of people you've known down the years somehow has something of their personality in it? You'd never see that in an email. That's probably why for me and many other people, handwritten notes – from love letters to Christmas cards – are among my most treasured possessions. That's true even though some of them weren't even sent to me! They just ooze real feeling.
Sadly, I discovered in a recent article that a third of teenagers have never written a letter. Texting, email and social media are great for some things, but they can't compare with a real letter. So, I was really pleased when I saw an advert in one of our local freesheets from a parent seeking handwriting tuition for his or her bright 15-year-old son.
Lockdowns have taught us, if we didn't know already, just how important human connection is for our wellbeing.
By keeping in touch with cards at Christmas, each of us can spread a little happiness to many people in just a couple of hours from the comfort of our own homes.
This year more than ever, let's enjoy sending out tomorrow's treasures today.